The 30th Victorian Universities Earth & Environmental Science Conference (VUEESC)
Conference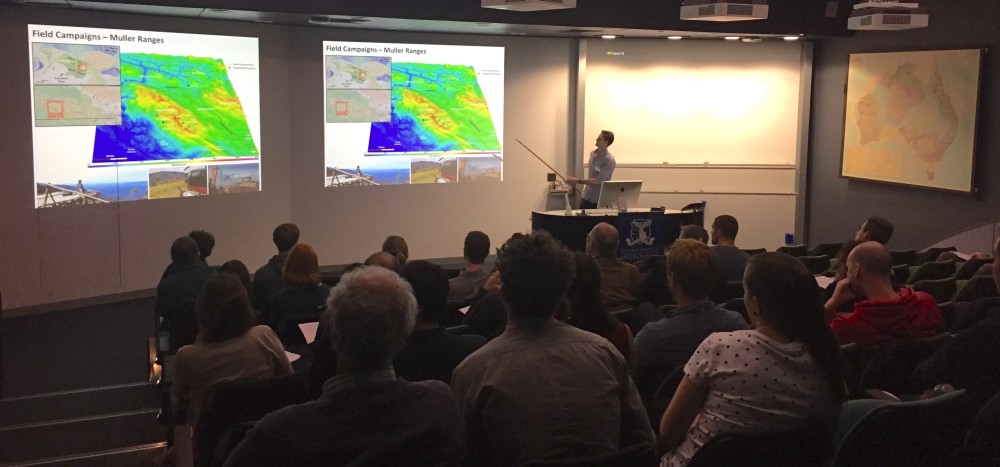 Skeats and Hills Labs and foyer
Earth Sciences (McCoy Building)
253-283 Elgin St, Carlton VIC 3053
Map
The VUEESC is an annual event that allows Honours, Masters and PhD students to present their research to the local scientific community, gain experience in communicating their research findings through oral and poster presentations, promote their talents to future employers, discover areas of research at other universities, and meet new people in the field of Earth Sciences. This includes research in the fields of Geology, Atmospheric Science, Environmental Science, Agricultural Science and Environmental Engineering.
We are excited to welcome all Victorian Universities to participate at this year's VUEESC. There will be prizes awarded over several categories and students will have the opportunity to network with industry representatives over evening drinks.
Register
Please register for VUEESC 2017 via the 'Book Now' button to the left.
Submit an abstract
To submit an abstract, download the template here and email to vueesc2017@gmail.com. Submissions close at 5pm on 20 October.
Sponsors
Sponsorship donations to the VUEESC 2017 event will provide an exciting opportunity for young Victorian scientists to engage with the scientific community. For many of our participants, this conference is their first opportunity to showcase their innovative research. For a company, a donation to the VUEESC brings direct access to a group of high-achieving adults entering the workforce. All donors will have their companies advertised in the VUEESC 2017 official abstract publication and on this website. Silver level donors may host links to their company on the website and advertise in the booklet. Gold level sponsors will also be allowed to send representatives to the conference to distribute merchandise, present about their company/graduate programs and speak with students during the day. For more information, please contact vueesc2017@gmail.com.
Committee
John Engel – Convenor
Roberta Carluccio – Convenor
Alice Shuster – Convenor
Rieneke Weij – Editor
Haibin Yang – Media